Download A Free Poster Today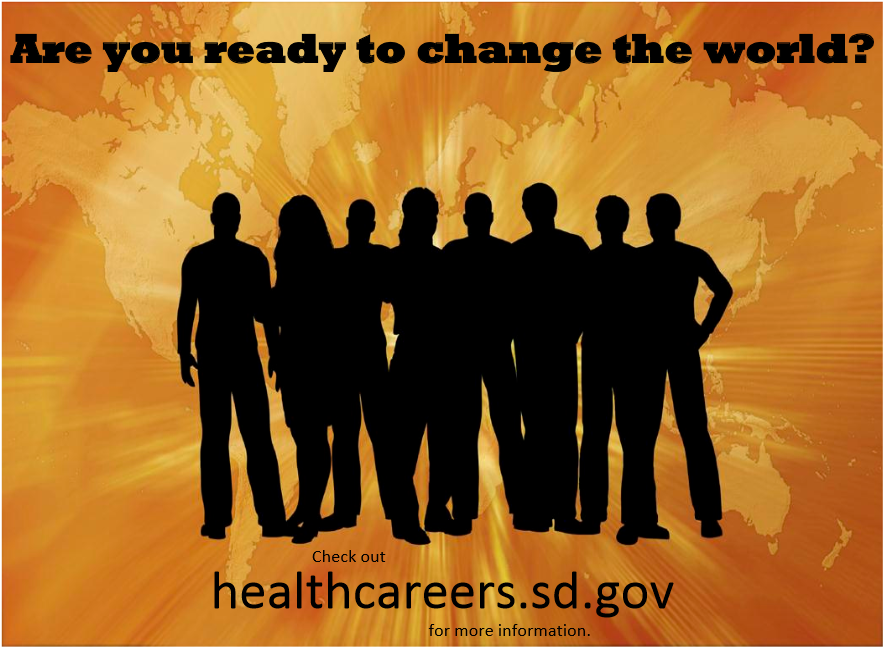 Change the world poster makes a great splash of color for a bullentin board or office wall.
---
Download a Free Poster Today
South Dakota will need THOUSANDS of healthcare providers in the next few years! Help spread the word with this bright, free, and well designed poster.